For Developers
Development Information¶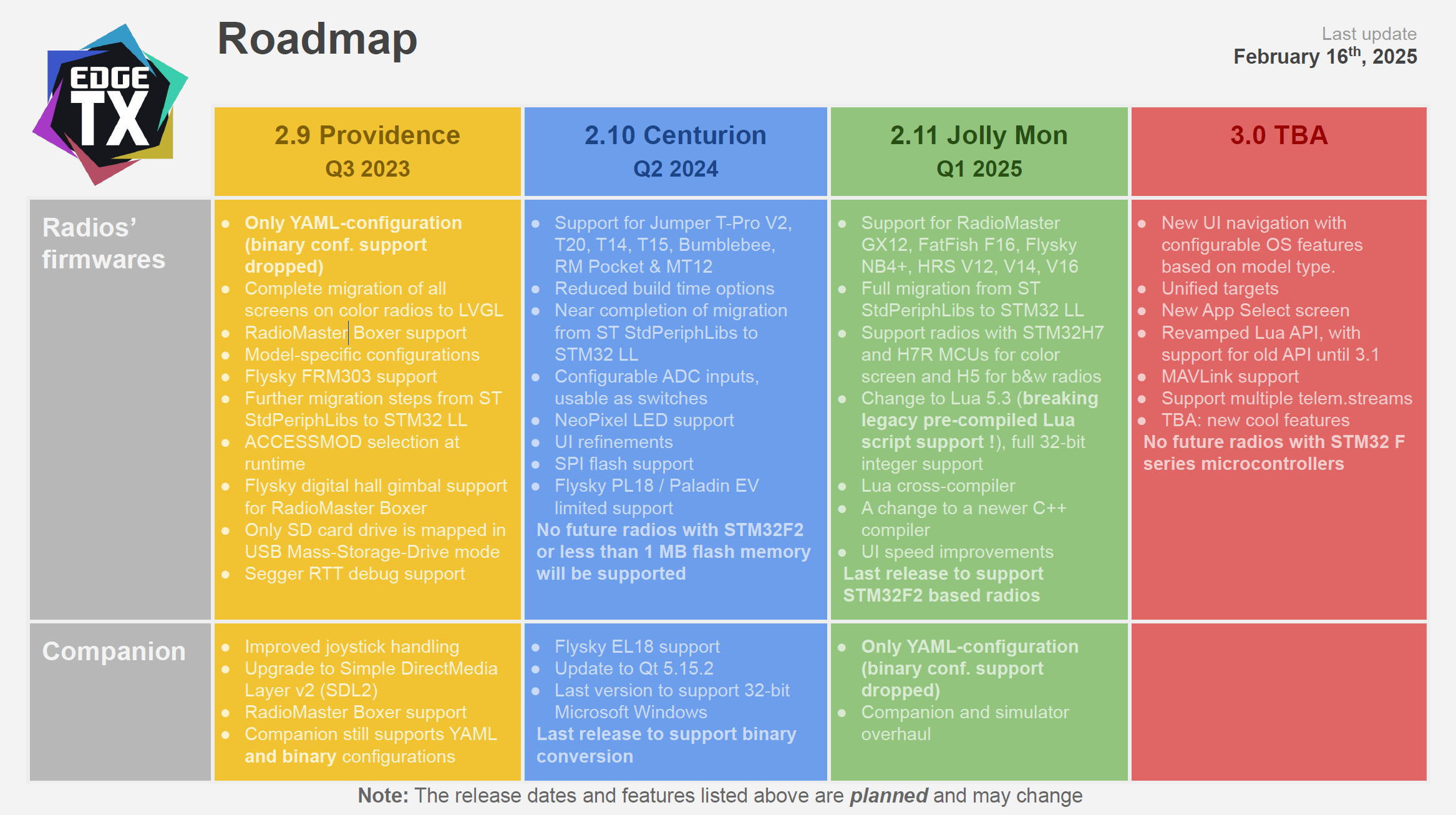 ---
If you are interested in contributing to EdgeTX development, please contact the developers in the #dev channel on our Discord server.
For information on setting up the build environment, please check out the EdgeTX Development Wiki.
Information on our versioning, branch and release strategy can be found here: Versioning, Branch and Release Strategy.
Other useful information for developers: